I reflected for a long time on what would be the right time to open my atelier to the public, which had been a private place of study and experimentation for many years. In 2016, the perception that my artistic message might have reached the right maturity led me to publish the portfolio, inaugurating a season of interaction with the outside world.
The experience proved to be extremely positive and definitely consolidated my growth path. The further step of linking some works to NFT was a complex phase, not so much for interacting with a new unfamiliar context for an artist of mature age, but for understanding and respecting what would have been a new audience and with whom I had previously had fewer opportunities to meet.
The final decision came with the awareness that my message as an artist should tend towards universality without fear of exploring new worlds.
NOI D'IMMENSO BLU – SERIES OF 8 PAINTINGS
The idea comes from an exchange of reflections elaborated with the artistic research group ARTGento vivo of which I belong together with three other painters.
In particular, NOI D'IMMENSO BLU originates from the intention of experimenting with an expressive method by limiting the tools available. In other words, simplify the means to try to amplify the result.
The choice fell on the extreme limitation of the color palette limiting it exclusively to a single color, blue. The blue color induces us to explore our interiority and at the same time in a surprising way projects us out of everyday reality towards the transcendent. Starting from this assumption, my eight works, playing on nuances, seek the points of contact between these two universes. A dialogue between microcosm and macrocosm in search of the laws they have in common.
Making it allowed me to fully experience the expressive power of the color blue and embark on a journey from the bottom of my heart towards the immense.
The eight paintings measuring 20 x 20 cm are made with the watercolor technique on 300g paper.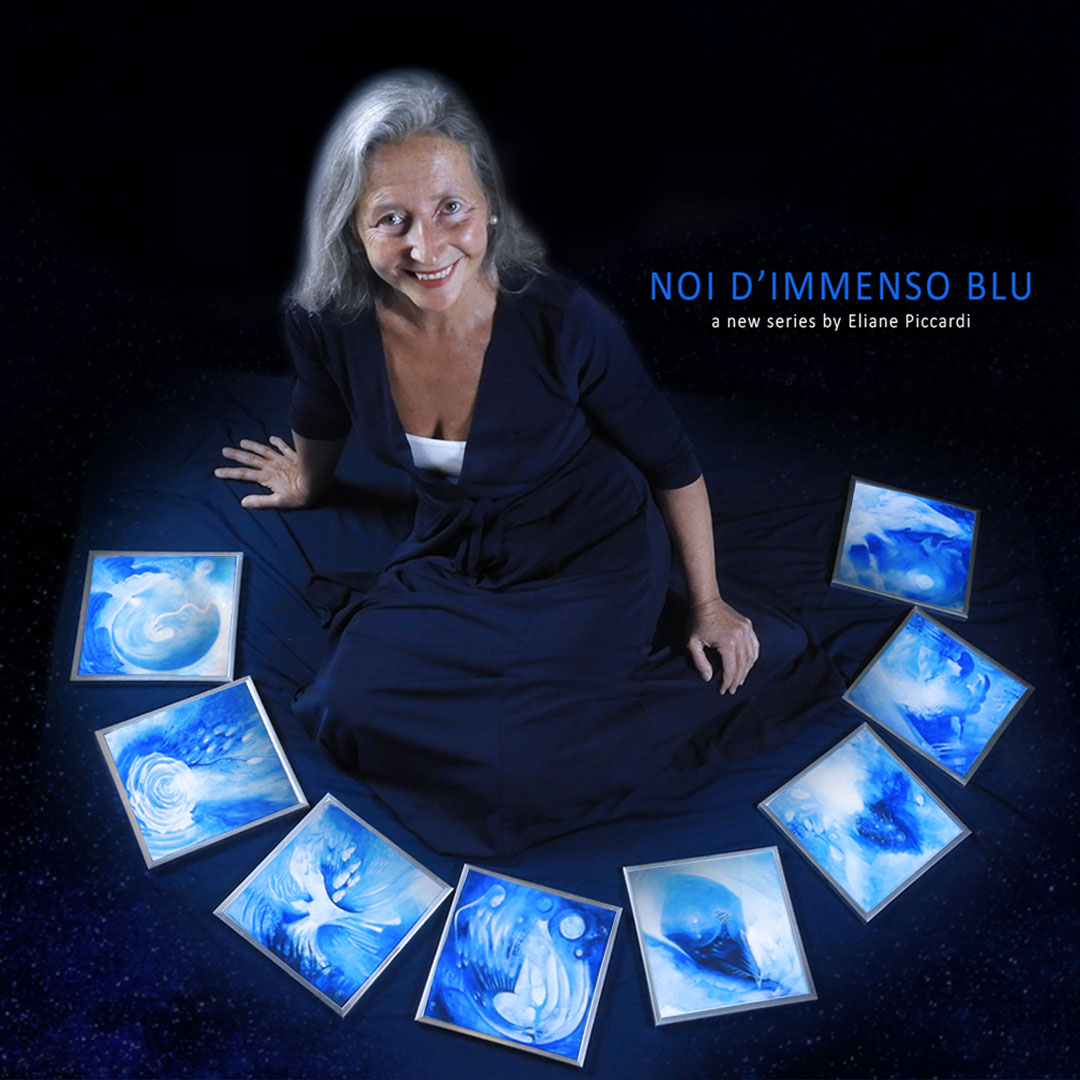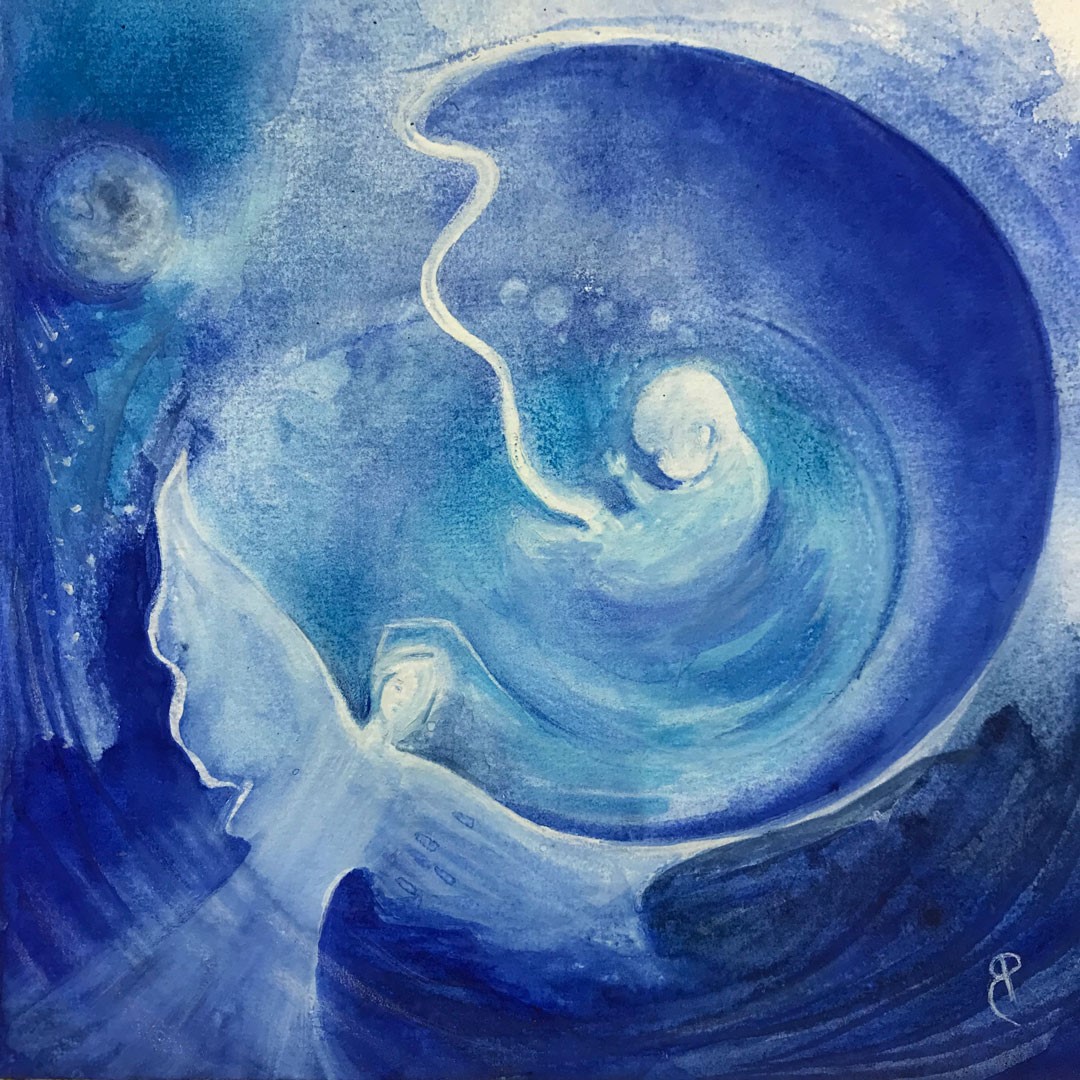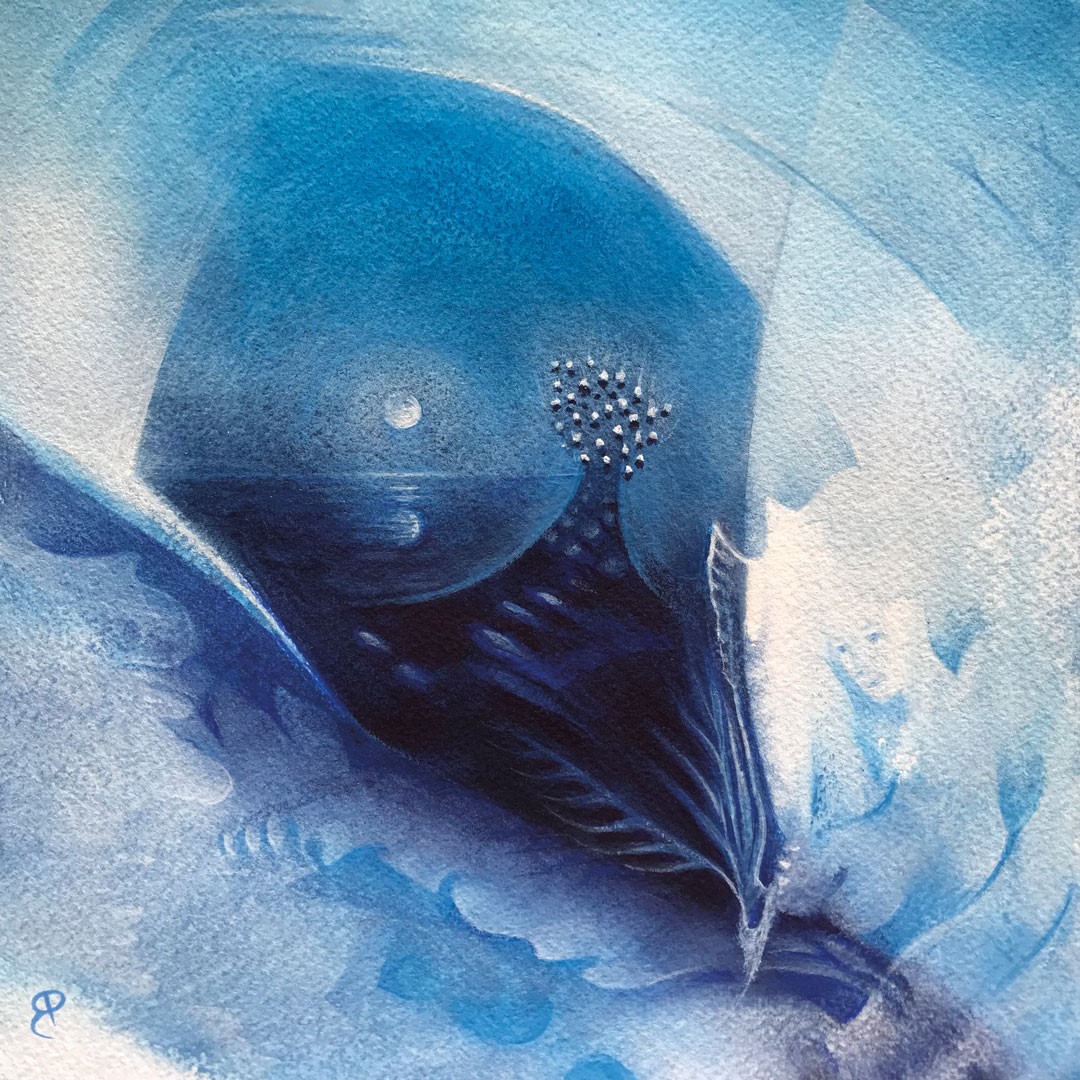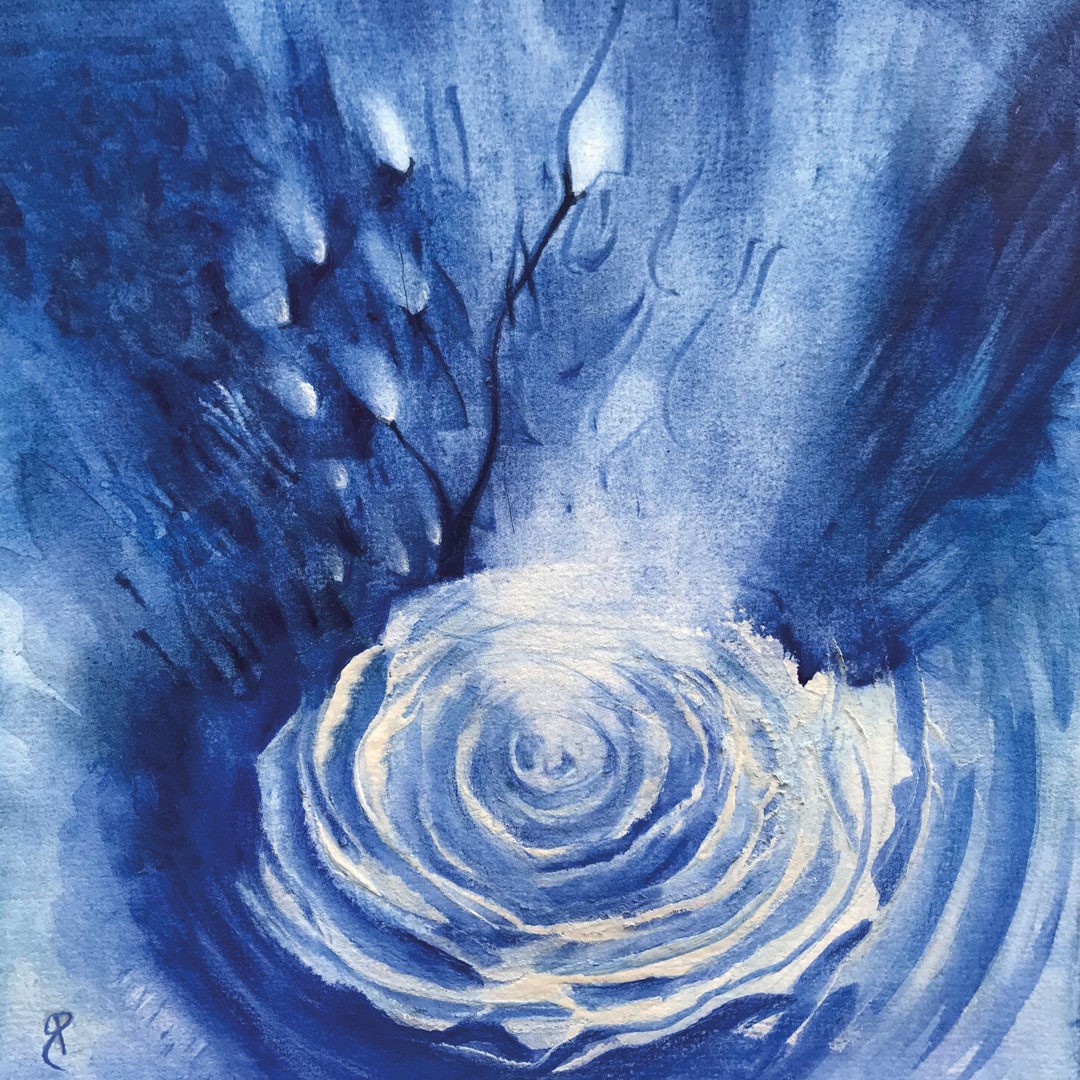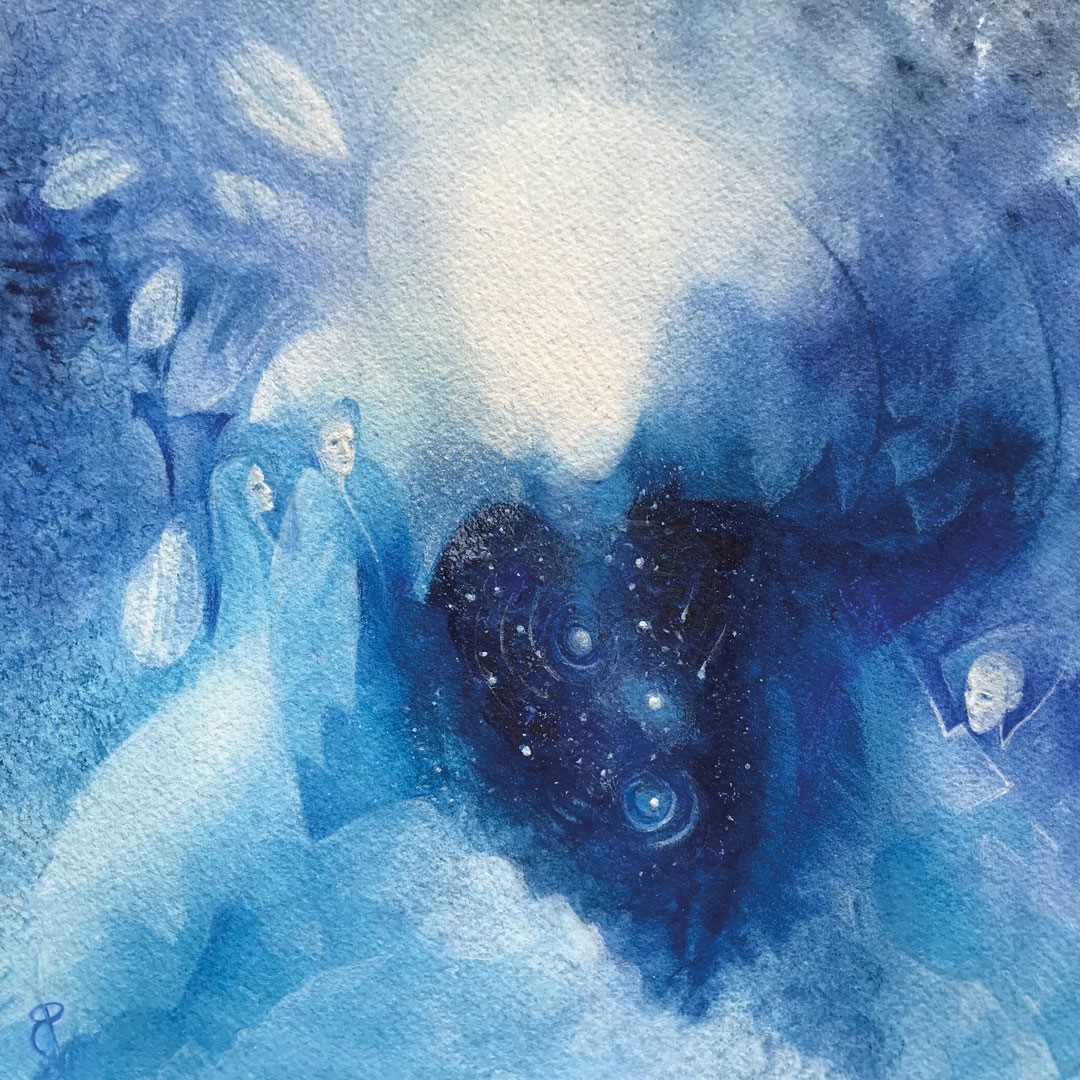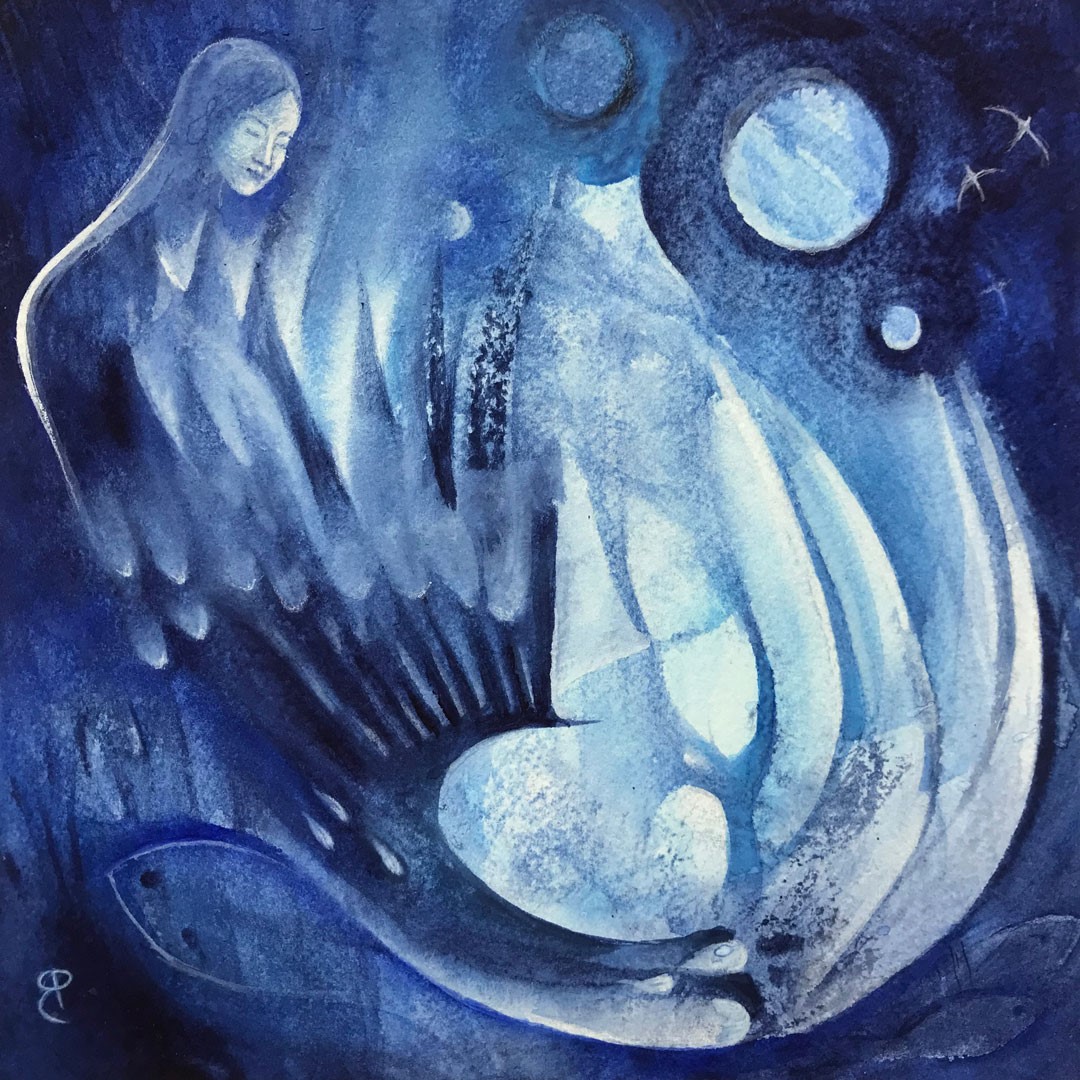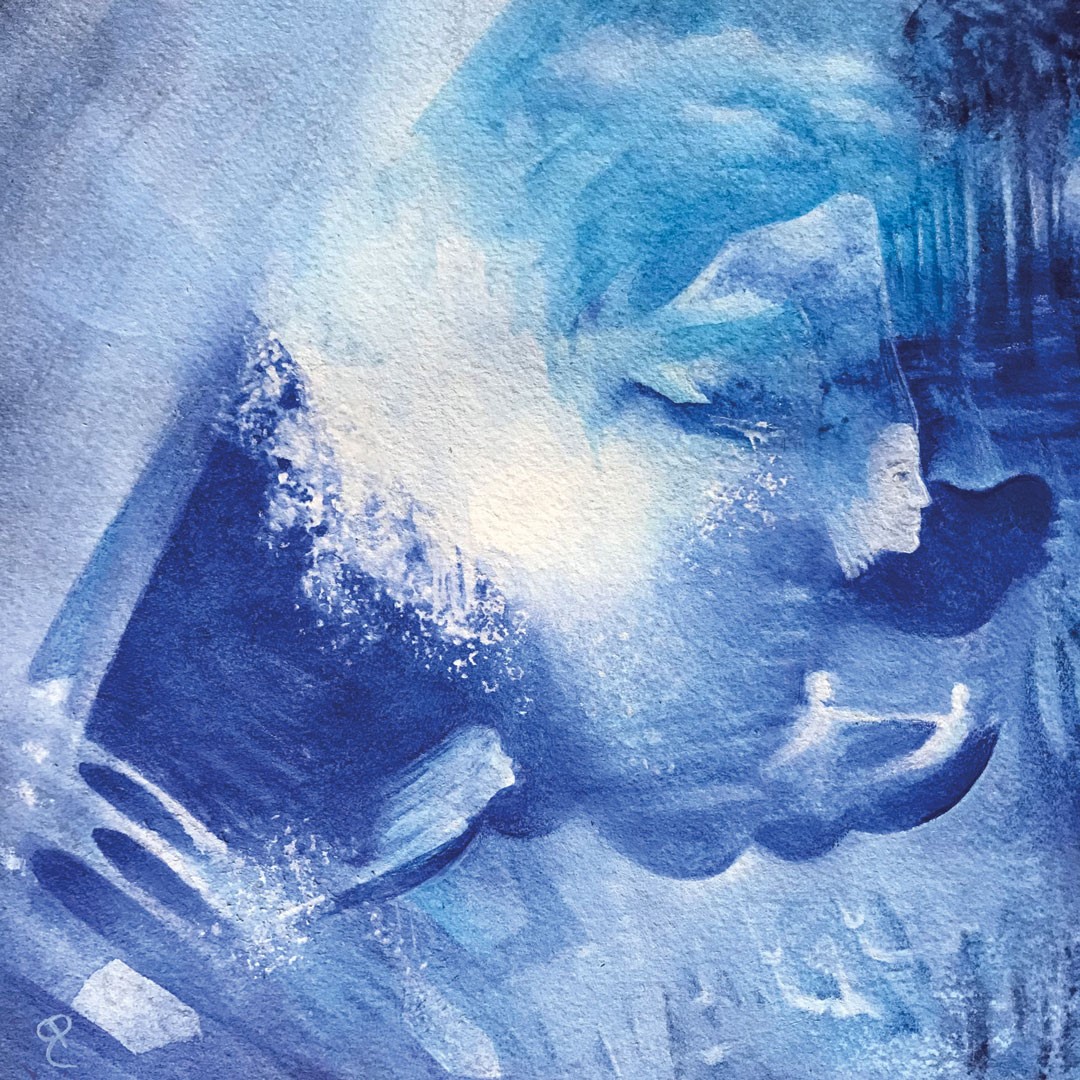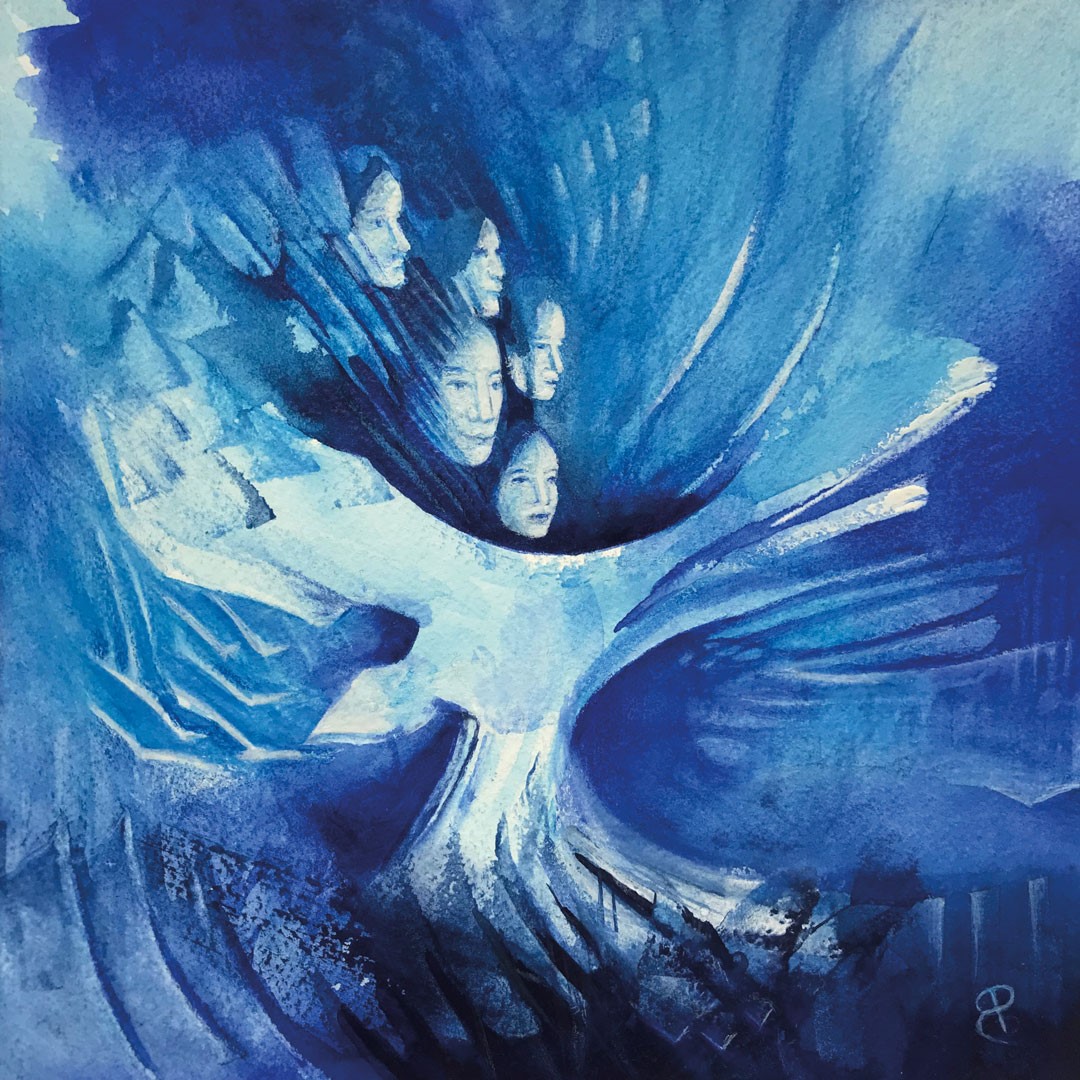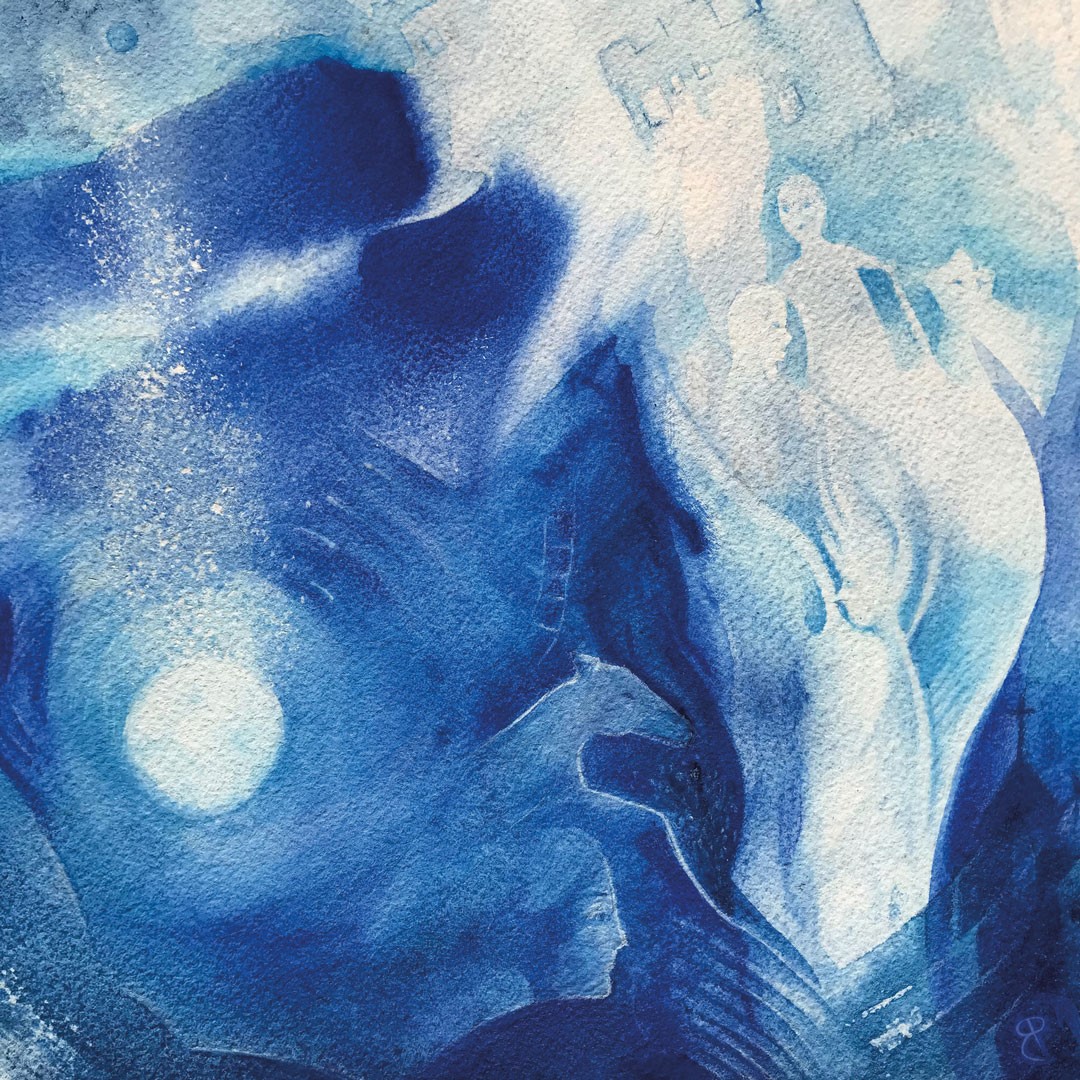 NFTs – NON FUNGIBLE TOKENS
Each painting is connected to an NFT which certifies its partnership and origin, the NFT also represents the ownership title of the painting and the granting of copyrights, only the owner of the NFT can claim ownership of the original painting. Sales terms and conditions are reported on the NFT kept indelibly on the Polygon blockchain.
The Polygon blockchain is compatible with the Ethereum ecosystem and uses a PoS (Proof-of-Stake) consensus mechanism, in total respect for the environment.